A Class Act!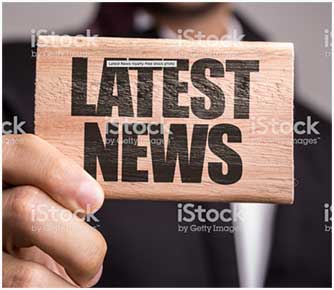 BroadwayWorld's Don Grigware came by and reviewed the show.
Entire review:
World class magician, comedian and illusionist Ivan Amodei is settling into an extended engagement at the Beverly Wilshire Hotel with his hit show The Magic of Ivan Amodei, Intimate Illusions.
Accompanied by virtuoso cellist Irina Chirkova, who musically underscores everything Amodei says and the appropriate mood it implies with hilarious single chords, Amodei dazzles his 60 member audience with his original sleight of hand.
It's all conveyed with a great down-to-earth, in-your-face sense of humor and dynamic one-of-a-kind showmanship.
The show takes place in a small, yet simplistically elegant salon on the second floor of the adjacent wing of the famous hotel. Intimacy is the name of the game here, which is often times lacking in other magic venues such as the Magic Castle. Amodei aims to please, and I was particularly impressed that I was asked for my favorite soft drink, only to have the magician immediately produce it for me. I had said Diet Pepsi, and what he produced was a Pepsi, stating that he had upgraded it from one to the other – I enjoyed how he made a little joke out of the error and graciously accepted the can of soda.
At one point, the card a woman had chosen disappeared and he asked her to stand up, stating that she was sitting on it. When she did and it wasn't there, he exclaimed, "Now that would be an amazing feat!" It is this kind of self-deprecating humor that keeps the show enjoyably on its toes. People from the audience were included throughout the 90 minute set and that intimate participation makes all the difference.
There were 9 segements, including a fascinating display of what made Harry Houdini so famous as an escape artist. Amodei told how Houdini swallowed sharp implements of steel to help him in his escape and proceeded to swallow a shot-glass full of tiny pins that had been previously touched for the purpose of authenticity by various members of the audience. He later spit them out onto a spinning globe of the world in the exact countries or cities that audience members had selected.
Other highlights included the amazing written reproduction of a series of numbers. Cards were given out to each person before the show, were passed to the aisle during that segment of the show, and then shuffled. Someone at the end of a row held the pile of cards close to her breast without looking at them, as someone else called out the exact numbers on the cards. There was also the famous William Tell story and the reenactment of it by tossing tiny candy mints into the air and hitting them with darts against a dart board.
There was a great demonstration of how a mega-savant could memorize an entire dictionary page by page, and my personal favorite: spelling out an exact name on a hand held screen with tiles that represented scrabble tiles which that very person had randomly selected from a glass bowl.
This is a totally fun, entertaining evening of spectacular close-up sleight of hand made delightful by the engaging personality and uncanny skill of Ivan Amodei. You do not want to miss his awesome show!
And be sure to purchase his book Magic's Most Amazing Stories, a compilation of stories from hundreds of the world's magicians, available at each performance.