Highlight Hollywood Interview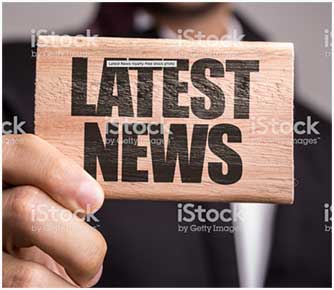 The world respected magician Ivan Amodei is perhaps one of the most highly skilled and intelligent entertainers in the 21st Century. The superstar, who will be celebrating his 400th show headlining in "Intimate Illusions" at The Beverly Wilshire Hotel this fall spoke exclusively with Highlight Hollywood last week, and his wisdom and his love of magic is infectious. His shows are legendary, this man doesn't perform on a stage, his acts are always part of the audience, and he is as well.
"I love to be among the people, who come to see our shows. It's important to make sure everyone at some point at the show is a part of the many acts being performed," said the talented uber-magician. The local entertainer has been headlining at the famed Beverly Wilshire, which was home
to Cary Grant and where "Pretty Woman" was filmed, for two-years and is celebrating his third year here in Beverly Hills in October.
The star also recently sold out all of his shows in Chicago and San Francisco. His show is called "Intimate Illusions" and he is amazing. He's created all of his own illusions and has philosophy behind each of the illusions. "I wanted to make the show very unique and I strive to inspire people, so that when they leave my show, they can find courage and confidence within themselves to set goals and possibly make their own dreams come true. Magic is very important in that way. You want people to see no limitations, and therefore, maybe in some small way, they can use that lesson in their own lives," said Amodei.
Coming up on Tuesday, May 28, Highlight Hollywood has learned that the magician and star will be a guest on the nationally syndicated "Home and Family" Talk Show on the Hallmark Channel, which airs locally at 10 a.m. PST. Check your local listings across the country. A rep for Ivan Amodei also confirms, Ivan will be performing as well. And it's definitely a treat. He's known as the magician to the stars, because so many celebrities are fans of his work.
The late great Dick Clark was a huge fan. He once said of Amodei's dazzling performance, "Amazing, Fabulous and Mind Boggling! You're great!" "I have no idea how you do anything and I loved it. Awesome," "Two And A Half Men" star Ashton Kutcher has said of Ivan's work.
The six-time People's Choice Award winner is so positive and so supportive of his peers in the industry. He spends so much time praising others' work, and in his exciting new book, "Magic's Most Amazing Stories," which is a page-turner, by the way, Ivan gives short and concise, as well as dedicating several pages to some, stories about his peers in the business. "I would listen and converse with other magicians, and eventually I realized not only stories of my own experiences, but many other great magicians had incredible stories to tell as well. So, I compiled them all, and now the book is available on my website," said the star, but wit and a great positive spirit as well.
I once was told by a legendary singer in Hollywood thirty years ago, that a positive spirit and surrounding yourself around positive people was the answer. I just mentioned someone who reminds me a great deal of Ivan, Joel Osteen, and he quickly lit up. "I am honored that you would compare me to Joel [Osteen], Tommy. That is the sort of role model and life I want to live. When I am performing, I want people to feel good, not an antagonistic way about my work. I want them to feel a part of the show, and to inspire others to find their destiny. So, in that way, I suppose I am a lot like him. I want people to leave my show, and feel like they can face their fears and insecurities. That anything is possible. If I can change lives, then I've done my work, and my mission is accomplished," said Amodei.
Tourists, celebrities, local icons are all enthralled by Ivan Amodei's grand performance on a regular basis. And please don't miss him on Tuesday morning on the Hallmark Channel. Highlight Hollywood will have the opportunity to review his show in the future. Ivan Amodei is not only a celebrated magician and extraordinary talent, but he's one of the most brilliant human beings on this earth.