BOSTON AT NIGHT INTERVIEW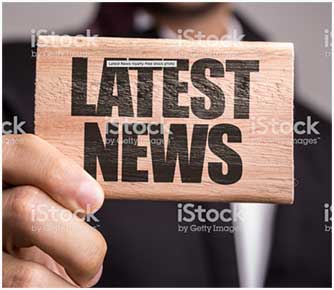 By Matt Robinson
For many magic fans, the bigger the better. Make a building disappear, they think, and you have earned my applause. But as any good magician or true fan knows, however, it is often the smallest, most subtle deceits that truly amaze and impress. Though he has won awards around the world and appeared in front of thousands of flummoxed fans (including the legendary likes of Sylvester Stallone, Demi Moore, Larry David, Dick Clark, Mike Myers and even royalty), Ivan Amodei prefers his audiences and his shows to be up close and personal.
That is what, for the past three years, he has eschewed calls from Vegas and Rome and instead commanded a ballroom at the historically luxurious Beverly Wilshire in Los Angeles – an address so swanky and exclusive that his shows have a black tie optional dress code! For those who know how to tie one on (a bowtie, that is!), Amodei delivers enormous fantasy in an intimate setting. Such will be the case when he brings his award-winning act to Boston for an exclusive engagement at the Boston Park Plaza Hotel & Towers' Georgian Ballroom for two nights only – Friday, July 19th (7:00pm & 9:30pm) and Saturday, July 20th (4:00 p.m., 7:00pm & 9:30pm). Having recently become an American citizen, the Sicilian-born Amodei is looking forward to coming to the birthplace of the American dream."
This is an honor for me to perform in Boston," Amodei says. In an effort to show his appreciation and gratitude, Amodei will not only be donating part of the proceeds from his shows to the One Fund to help victims of the Marathon bombings, he will also be bringing a brand new illusion to his Hub hosts. "I know the city has been challenged this year," Amodei says, "and I wanted to create a new illusion that would really reflect on their resilience and strength. As the birthplace of our nation they are a perfect example, we can over come any set back and accomplish great things!" When asked what first drew him to magic, Amodei explains that, when he was five years old, he saw a family friend perform a few "simple tricks.""I was hooked," he recalls. "From then on I wanted to use my art to inspire others."
While his magic has inspired many others to pursue the art, Amodei takes a larger view and advises fans that, if they are "lucky enough to find your passion at any age, don't be afraid to pursue it!"Such generosity of spirit is another element of Amodei's shows that draw people in and leave them enrapt and overjoyed but always wanting more. As his show was designed for high-class hotels instead of strip-side juggernauts, Amodei has had to craft his tricks and his entire performance to a demanding, well-heeled clientele. "I wanted to create an experience for their guests,," he says about the Four Seasons show he created four years ago, "not just a show. Something that brought people to another world- elegant, sophisticated mysterious but something the whole family could enjoy."And enjoy they have!
So much so that, as he will in Boston, Amodei often performs three times a day! "The audience keeps it fresh," he says, "since so much of the show relies on them and their interaction. It's fun!" Amodei is such a fan of magic that he has also written extensively about it. "I deeply love this art," he says, "and I think we can learn from those that have come before us. I think it is important find our own way to leave our unique fingerprint to the art.
Writing books, working constantly as a live performer all of it leaves something for future generations." In addition to leaving something for future magicians (and leaving his audiences' mouths open), Amodei also tries to leave everyone with positive messages. "Magic is an art form that highlights what we don't see, what we are not sure we want to believe in," he suggests, "but those that do, see it everywhere and can do great things. It's really about believing in yourself."