VC STAR ARTICLE – INTIMATE ILLUSIONS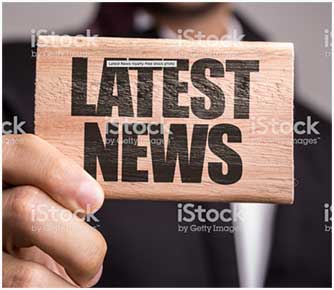 The illusions that magician Ivan Amodei packs in his powerhouse bag of tricks have a potent payoff after the bluff and bluster."All of them have a shocking ending that no one can see coming," Amodei said in an interview from his Somis home last week.
At that very moment, when audience members' mouths are agape and a hush has fallen over the room, Amodei also hopes his rapt captives learn something. He strives to create storylines with his tricks and illusions and impart meaning at the end, tossing out "time is really an asset" and "go with your gut feeling" as examples. All, he added, rolled in with comedic fun.
Amodei will pack some new mind-boggling tricks (and a few familiar faves) involving the mysterious Mona Lisa, shattered glass and spittin' needles when he returns to an old haunt, the Four Seasons Hotel in Westlake Village, for three "Intimate Illusions" shows Saturday afternoon and evening.
The Mona Lisa bit stems from a trip Amodei took to Paris. Struck by how Louvre patrons were entranced by the famous painting, he decided to create an illusion involving the work's psychological aspects, what he termed "the unspoken allure of the Mona Lisa." Yes, he added, it also comes with "a pretty shocking ending."
Like almost all magicians, Amodei declined to discuss specifics lest too much be revealed and besides, why spoil the anticipation? The glass shattering is part of one of his newest illusions, one that Amodei said plays off the ship-in-the-bottle puzzle. Except here, an iPod is in the bottle; the message on it that's played for the audience at the end will shock them. "I'm not going to say what it is," he added.
He's been honing the new illusions through his regular weekend gigs at the Beverly Wilshire Hotel, where Amodei also will be performing on New Year's Eve, his third one there.
Not only can he incorporate the Mona Lisa and smash glass, he's also known to spit needles at an apple. That one, he said, involves a storyline about the great escape artist Harry Houdini, whose genius relied in part on his ability to swallow a picklock and harbor it in his stomach. "He'd bring it up with his stomach muscles at the time of need," Amodei said.
His modern-day version involves more than five dozen 2-inch-long pins. Similarly, Amodei uses long tailor needles in a piece, an audience favorite, involving a spinning globe. As he spins it on his finger a la a basketball, he asks audience members for places in the world they'd like to visit. He then spits the needles at the globe — and they stick on the exact locations they've mentioned.
Ivan Amodei has conjured a new illusion involving the famous Mona Lisa painting and a myth about why she's smiling. Amodei, a Somis resident, said he wanted to examine the "deeply psychological aspects of da Vinci's great masterpiece." Sewing needles … iPods … cellphones — Amodei uses a lot of atypical props in his magic act, a list that even includes Scrabble tiles. So much for the rabbit, black hat and wand. And he has a cellist play during his shows, lilting the atmosphere with dulcet classical music, much of it Italian.
Amodei, comes to us via Sicily (his birthplace), but he has a bit of local homeboy in him if you stretch the term. When he was 2, he immigrated to Brooklyn with his hairdresser parents. At 5, he said, he began doing magic after a family friend taught him some tricks "and I was basically hooked from then on." "Magic was the constant," he recalled. "There was never, ever, ever a day without magic."
At 11, he got his first paying gig — $20 for performing for friends. During his late teens, he moved to Thousand Oaks. After finishing up at Thousand Oaks High School, Amodei got a degree in marketing and advertising from California Lutheran University. He now lives on a 30-acre lemon ranch in Somis with his wife and two kids.
He once wanted to be a plastic surgeon, but got bored with the mundane machinations of physics and such and wound up doing the thing he really loved. Among his other accomplishments, Amodei used to be a regular performer at the famed Magic Castle in Hollywood.
The coolest thing he derives from his artistry is the ability "to touch people in a way they never really thought of." Magic, he said, is a valid art form but hasn't been placed in that category because of connotations that it's only for kids and the fact that there are more amateur magicians than professionals. All the fun in his act aside, he is very serious about and proud of his craft.
"People can come to the show and go, 'Wow!" Amodei observed. "But it's beyond a magic trick and beyond blowing your mind. It's thought-provoking. It should be theatrical. And that can be translated into an intimate show for 500 people. You can interact with the performer, not like 'The Phantom of the Opera,' where you're just watching. And then you can't believe 90 minutes just flew by and you say, 'I was transported to another place, and I learned something, too.' "
BY BRETT JOHNSON