Ivan Amodei's Biography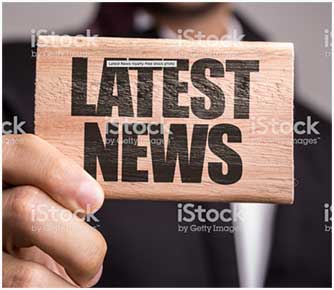 Originally from Sicily, Italy, Ivan Amodei (pronounced e-von ah-moe-day) brings the glamour and intimacy of the exclusive Hollywood "after parties" of the rich and famous to the most fashionable intersection in the world: Rodeo Drive and Wilshire Blvd in the heart of Beverly Hills.
With countless awards under his belt from numerous respected magic organizations, including receiving the People's Choice Award, a record SIX times, multiple nominations for Magician of the Year from the Academy of Magical Arts and Sciences, and conquering every realm in his field including winning top honors for his artistry and originality, you are within arms reach of this world-class entertainer. Ivan has a fruitful career entertaining the Hollywood elite notables as Jim Carrey, Sylvester Stallone, Ashton Kutcher, Demi Moore, Larry David, Dick Clark, Mike Myers and even royalty.
BroadwayWorld stated, "It's an evening of spectacular sleight of hand made delightful by the engaging personality and uncanny skill of Ivan Amodei." Mr. Dick Clark proclaimed, "Amazing, Fabulous and Mind Boggling!" Mrs. Kari Clark declared, "Your Italian warmth and charm really adds to the show!"
Author of the international success Magic's Most Amazing Stories – A collection of Incredible Stories by World Famous Magicians was nominated for "Book of the Year" by ForeWord Review.
After years and years of traveling and honing his craft, Ivan has now brought his sensational show Intimate Illusions to the famed Beverly Wilshire. As an exclusive guest and audience member, you'll witness him dazzle you with the world class sleight-of-hand, fantastic illusions, mesmerizing story-telling, quick wit, charm, and legerdemain that has made him one of the most respected magicians/entertainers in the world.
Held in his luxurious, private suite (65 guests) at the vogue hotel, his remarkable show recreates his performance for the lavish celebrity after-parties, which select few, are ever invited to. Cozy, relaxed and intimate, you will feel as if your were invited to his home for a private performance. Watch him reveal Houdini's biggest kept secret, recreate the story of William Tell with surgically sharp darts and an audience member and unleash the power of the mind of a mega-savant, just to mention a few.
Skillfully accompanied by a talented concert cellist, you'll hear the music of Vivaldi, Bach, Mozart, Henry Mancini, Mission Impossible and other composers and artists played live. With shows typically sold out months in advance, this ninety-minute presentation will surely leave you speechless and is guaranteed to be an incredible intimate evening of magic, mystery and illusion.