SOMIS MAGICIAN WOWS BEVERLY HILLS CROWDS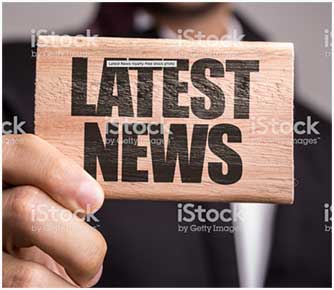 Ivan Amodei is Ventura County's hottest magician, as evidenced by his more than one-year run of weekend illusion shows at the Beverly Wilshire Hotel in Beverly Hills.
On Fridays and Saturdays, Amodei holds court in an intimate setting for about 75 patrons who have come to be entertained and mystified. The 90-minute show is drawn from more than four hours of material he has developed during his career. Amodei was 5 years old and living in New York when he discovered magic.
He had plenty of tricks up his sleeves by his teens, when his family moved to California. Amodei, who attended Thousand Oaks High School, said the move was an easy one, thanks in part to magic.
"When I was a little boy I was shy," said Amodei, who was born in Sicily and lived there until he was 2. "But I also loved magic, and being shy and magic do not coincide well. So the more I did magic the less shy I was. By the time we moved here I could walk up to people and say, 'Hi, I'm Ivan. Who are you?' "
Amodei has always preferred small venues, including performing in the homes of the rich and famous. Eventually, he debuted at the famed Magic Castle in Hollywood. "Playing the Magic Castle once a lot of people can do," he said. "Playing it more than once is another story." Amodei explained that newcomers to the Castle are secretly vetted by veteran magicians, who report back to the venue's entertainment director. "I didn't realize these guys were coming to the show, but I kept getting asked back over and over," he said. "Then I became one of the guys because I had paid my dues. And once you're in, you're in."
The Magic Castle specializes in close-up magic, and Amodei's résumé includes a first-place finish at the 1995 "Las Vegas Close-Up Classic."
His success led to a series of shows at the Four Seasons Hotel in Los Angeles, followed by the move to the Beverly Wilshire, where Amodei does parlor magic, intended for a small audience, but capable of being transformed to a larger theater.
One trick that's popular with audiences, Amodei explained, involves him apparently swallowing several large sewing needles. While spinning a globe, he asks audience members names of cities, states or countries they would like to visit. Amodei then takes a straw and appears to spit out the needles toward the spinning globe, where they land on the exact spots that have been mentioned.
"I show the needles to the people who called out the places," he said. "While everyone can't see the exact spot, they are close enough to see what's going on and to say, 'Oh my god.' It's close-up in a sense, but it can play to a larger audience."
Though the show has a script, Amodei said he tends to veer from it, taking his cues from the audience. He frequently changes the illusions on his set list — even making changes during the show if he sees people he recognizes from previous performances.
And after the show he returns to his Somis home, an Italian-style villa situated on a 30-acre lemon orchard. He lives there with his wife and two children. "I love Somis," Amodei said. "I can work on the yard while my kids are out playing. I was a city boy, but it's so secluded, with lemons all around us. It's beautiful."
For Amodei, Somis is a place where he and his family can disappear, which is one of his favorite magic tricks.
By Jeff Favre