SPLASH MAGAZINE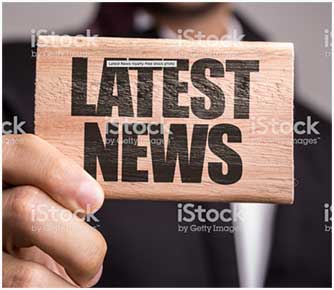 "A Master in his Art"
Magic is for grown ups, as Ivan Amodei demonstrates in his dexterous 90-minute performance at the acclaimed Beverly Wilshire.
From his sleight of hand in a sharp black suit to the reciprocal tunes of concert cellist, Irina Chirkova, in her scorching red dress – classics such as Bach and Dvorak, the Mission Impossible theme, and comical lone notes – we see magic played right. As you step into Ivan's intimate, 65-person suite, you enter into the exclusive world of an illusionist. Candlelight and props of sorts are scattered before you, accented by the somewhat antiquated furniture befitting the magician's private theatre. Ivan appears well-practiced and nonchalant, speaking fast, and explaining thoroughly.
But illusion by illusion, you realize he is a master of his art and comfortable in the knowledge that he will not only succeed at every turn, but impress you undoubtedly. And he does. Praised as LA's greatest magician with over one year of sold-out evenings at this historical hotel, Intimate Illusions, as the name claims, is up-close and mind-boggling magic.
Ivan, born in Sicily, has garnered six People's Choice Awards throughout his career, including Best Entertainer, as well as first place in both the 2005 International Brotherhood of Magicians Close-Up Competition and the 2005 Society of American Magicians Close-Up Competition.
His parlor magic, performed right under your nose, comes together in an intricate act of not only elaborate tricks, but audience interaction, storytelling, laughter, and ingenuity.
In a Houdini-esque illusion entitled Around the World, Ivan asks the audience to name three different countries. He then seemingly swallows a handful of sewing pins and while coolly spinning a world globe on his finger like a seasoned basket pro, he shoots out the pins onto his geographical targets.
The game goes on to include an apple, more pins, and an awe-inspiring conclusion, but you will have to watch Ivan's performance for that. Also intriguing are a modern reenactment of the infamous story of William Tell, and another of the inner-workings of the mind of a mega savant.
There are darts and candies, animals, dictionaries, knives, and even ipads in this high-end magic show for the 21st century. In our world of so little enchantment and too much reality, let Ivan Amodei suspend your disbelief for a single evening. You will walk out of his realm and back into yours with greater wonder for the magical world we live in.
Catch The Magic of Ivan Amodei: Intimate Illusions Fridays and Saturdays, 7pm and 9pm, at the Beverly Wilshire.
By Ma'ayan Cohen